The Important Role Staffing Agencies Play in Helping a Business Grow
As more and more businesses get back to normal in the aftermath of COVID-19, they face a growing problem: Demand is outpacing supply. Businesses need good employees if they have any chance at expanding their business to meet increased demand. However, the 2021 Great Resignation left a diminished workforce. The reality is this trend in increased quit rate actually began more than a decade ago and will continue.
The consulting firm PwC did a workforce study in March 2022. Its Global Workforce Hopes and Fears Survey consisted of over 52,000 workers in 44 countries. It showed one in five workers intends to resign in 2022, sighting pay as the number one motivator.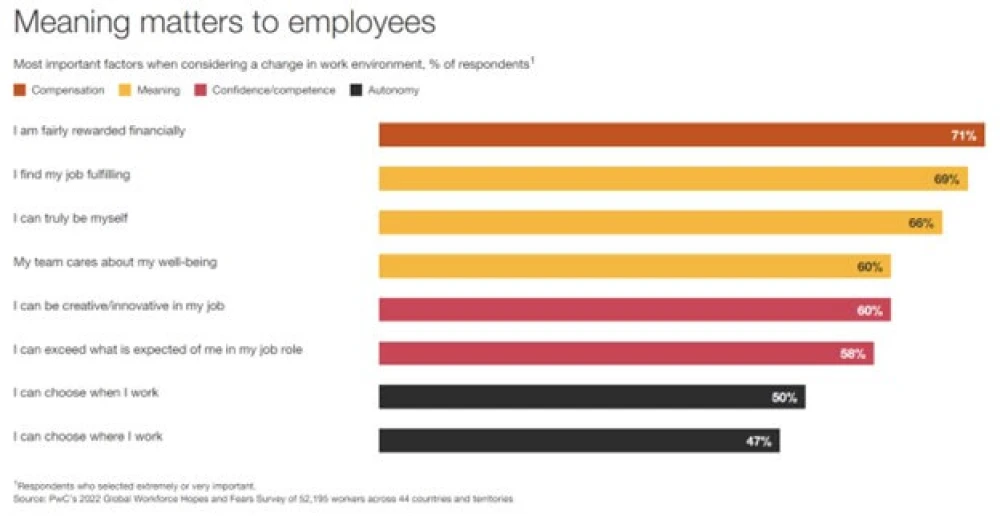 Staffing Agencies Bring Increased Flexibility
The role of staffing agency is increasingly important for both employer and employee. In the same PwC study, work flexibility was reported to be of increasing importance to staff. The support of a staffing agency enables businesses to deliver flexibility for both full-time and temporary staff.
Highly specialized employees are more in demand than ever. Padding the workforce with staffing agency employees enables a business to get the work done and be in a position to deliver the benefits these specialized employees want, which increases job satisfaction for everyone.
Staffing Agencies Find Better Employees Faster
The PwC survey shares companies "must tailor their workforce strategy to the unique needs of their workers" if they are to be successful in today's challenging market. Employers must adapt their focus if they are to attract and retain staff. The new normal is headed toward asynchronous work, a shift that staffing agencies can and do easily support.
Companies that have put resources toward recruiting highly competent and performance-oriented employees have found the post-pandemic business transition to be far easier to achieve. The role staffing agencies play in recruiting quality employees (both temporary and full-time) as well as meeting growing demand cannot be overstated.
Staffing agencies can quickly find the right people, faster. This helps combat turnover while addressing the fierce competition for today's best employees. This support puts companies in a position to excel with a stronger team in place, even in a tight labor market. A staffing agency knows what channels to tap to connect with candidates from different demographics, using their network of job boards, social media, local apprenticeship programs and community colleges, and a range of other resources. This enables the agency to find skilled people with the appropriate level of experience.
Staffing Agencies Offer Additional Administrative Services
In addition to offering unmatched assistance to businesses through staffing quality employees is the fact staffing firms also provide critical back-office service and support, payroll funding, and workers compensation.
Equally important, a staffing agency helps educate businesses on changing candidate expectations. Today, workers expect more – from salary and benefits to the workplace culture and advancement opportunities. Staffing agencies help company's stay abreast of the growing needs and evolve into an employer of choice, better able to hire top talent.
At Employers Logic we offer employment staffing solutions to help those looking to start or grow a staffing business be successful. With back office support services, workers compensation, payroll funding, and a proven system, Employers Logic has effective solutions for every aspect of your business.
---
---